These crisp, convincingly cheesy vegan crackers, invented by Moonshot Snacks, are now made by Patagonia Provisions. We love 'em by the handful and with vegan toppings like hummus, but they taste great with tinned fish, too. Better yet, they're made with organic and regeneratively grown wheat from Washington State. The wheat is milled in Washington, too, creating a short supply chain that supports local farmers and reduces our carbon footprint.
If you're hungry for a delicious, responsibly produced cracker, give these a try. If you're a Moonshot fan, welcome to a new source for your favorite snacks.
4.4 oz box
Servings per box: about 4.5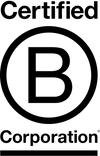 Nutrition + Ingredients
Nutrition:
USDA Organic
Simple Ingredients
Plant-based
No added sugar
Non-GMO
Stone-milled to retain wheat germ and bran
Ingredients:
organic wheat flour, organic sunflower oil, nutritional yeast, organic sourdough (fermented organic rye flour, salt), sea salt, lactic acid, organic yeast extract, organic paprika, organic garlic, organic turmeric, baking soda, organic onion
Allergens:
Contains wheat. Made on shared equipment that also processes milk and sesame.
Certifications:
Product Details + Sourcing
Sourcing:
The organic wheat for our crackers is grown and milled in Washington State, creating a short supply chain that benefits the local economy and burns less fuel for transportation.
Our farmers use regenerative methods like cover cropping and crop rotation, which build soil health, reduce erosion and boost biodiversity.
The wheat we use is a specialty variety called Edison, known for its golden hue and nutty, buttery flavor. A retired English professor developed it in his Washington backyard.
Our millers stone-grind the entire wheat berry, then carefully sift for a versatile all-purpose flour that still retains some of the flavorful, nutritious germ and bran.
We produce our crackers with 25% fewer greenhouse gas emissions compared with what the total would be if we made them with conventional practices.* Which we don't.
*Based on a 2022 study by Planet FWD
Learn more about our wheat sourcing
Packaging:
Cracker box is made with 100% recycled fiber (diverted from waste stream) and is recyclable.
Certifications:
Certified B®️ Corporation
1% for the Planet®️
How to Make
With cheese, of course
Topped with our smoked salmon or any of our tinned seafoods—mussels, white anchovies, mackerel
With your favorite nut butter, by itself or with jam or honey
Alongside a bowl of soup
Crushed and scattered over salad
Check out our pairings guide for more ideas
Brand Information
Why is an outdoor clothing company making food?
Industrial agriculture depletes soil, poisons water and threatens the outdoor places we love. Protecting the earth, and our future on it, means we have to find a better way. So we make foods that restore the planet instead of destroying it. As our founder Yvon Chouinard says, "People buy a jacket every few years, but they eat several times a day. If we're going to save our home planet, it starts with food."
The Patagonia Provisions Guarantee
We stand by the foods we produce.
If you aren't completely satisfied with any of our foods, we're more than happy to make it right with a refund*.
How to make a return
*Wine, cider, sake are non-refundable but we are happy to replace any damaged orders.