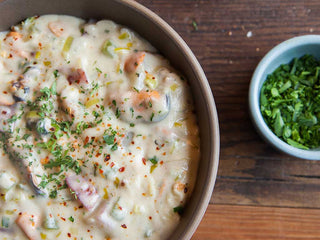 Flavors of Fall
Serves: 2-3 | Skill: Medium
When it's cold and wet outside, this meaty, creamy, chowder hits the spot. When we're in a rush or just too hungry to cook, we'll stir a can of Provisions Smoked Mussels into store-bought chowder—that works too.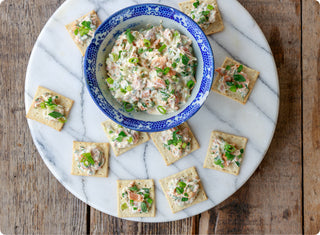 Wild Salmon Dip
Laura Sievert, of Kenai, Alaska, catches and cans her own salmon and makes a great salmon dip—which she sent to her sister, Jane Sievert, our photo editor here at Provisions. Jane added a few touches and submitted it for the Patagonia Provisions First Annual Salmon Cook-Off several years ago. The sister act won the contest, and their recipe is still one of the most popular we've ever published.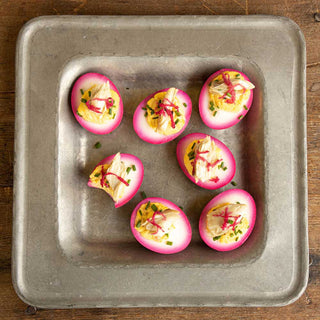 Beet-Pickled Deviled Eggs with Smoked Mackerel
This show-stopping appetizer looks fancy, but has humble ingredients. The flavors hit all over the palate for a delicious bite. Don't toss the pickling liquid. It's good for another round of eggs, or for a fast borscht: Even out the sourness with some broth (vegetable or beef), add carrots and potatoes, simmer until the vegetables are tender, and top with lots of fresh parsley, dill and sour cream.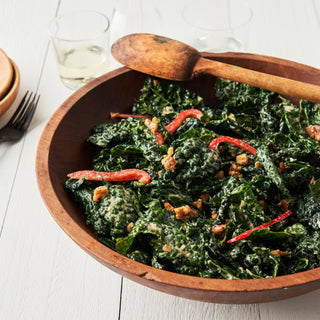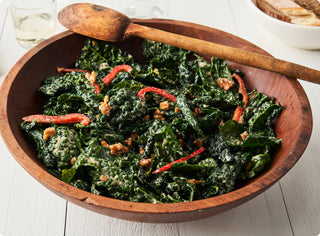 Why We Still Love Kale
In this spin on the Caesar, mild white anchovies make the dressing thick, creamy, and especially delicious.