Sockeye Salmon Sourcing
For more than 10,000 years, salmon have been a vital food source and cultural icon for the Pacific coast. We are proud to carry on this tradition with wild salmon harvested from carefully selected, thriving runs.
Know How Your Food is Sourced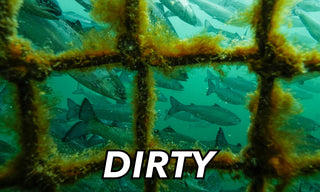 Net-pen salmon farms spread disease, parasites and pharmaceuticals.
Choosing wild salmon harvested from thriving populations protects the fish and our waters.