These plump canned mussels offer a savory taste of coastal Spain and Portugal. Smoked over bay wood and packed with extra-virgin olive oil and mussel broth, they're great as a snack out on the trail or pulled out of your kitchen pantry for a fast pasta or salad at home.

Like all of our mussels, they're a delicious source of protein, iron and vitamin B-12.* What's more, mussels improve both water quality and aquatic ecosystems as they grow, and provide a model of restorative ocean farming
*See Nutrition + Ingredients section below for cholesterol and sodium content
4.2 oz (120g) can
Servings per can: 2
Fully cooked & shelf stable until opened
Product of Spain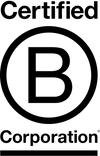 Nutrition + Ingredients
Serving Size
60g (1/2 can)
Calories
80
Total Fat
3.5g (4% Daily Value)
Saturated Fat
0.5g (3% DV)
Trans Fat
0g
Cholesterol
45mg (15% DV)
Sodium
420mg (18% DV)
Total Carbohydrate
3g (1% DV)
Dietary Fiber
0g (0%)
Sugars
0g
Protein
9g (18% DV)
Vitamin D
(0% DV)
Calcium
(2% DV)
Iron
(10% DV)
Potassium
(2% DV)
Vitamin B-12
(520% DV)
Nutrition:
Excellent source of vitamin B-12
Good source of protein and iron
350 mg of omega-3s per label serving
Ingredients:
EU organic mussels, organic mussel broth, organic extra-virgin olive oil, water, natural wood smoke
Manufactured in a facility that also processes fish. May contain shell fragments.
Certifications:
Forest Stewardship Council Certified ®️ MIX (box only)
Product Details + Sourcing
Sourcing:
Our mussels come from Galicia, Spain, where they're grown on long underwater ropes by families who have been harvesting them for generations. We also source mussels raised in the pristine waters off Sagres, Portugal, from a farm that was the first in continental Europe to earn ASC certification.
Mussels filter the water as they feed on a floating buffet of plentiful wild microplankton, improving water quality and making them easy and ecologically efficient to raise—no extra food required.
Their clustered shells provide a protective shelter for young fish and other marine life.
Learn more about our Mussels Sourcing.
Packaging:
Can is 100% aluminum, BPA-NI* and recyclable (if clean and dry)
Box is made with Forest Stewardship Council–certified paper and is recyclable
*Bisphenol-A Non-Intent: No BPAs were intentionally added to the packaging.
Certifications:
Certified B®️ Corporation
1% for the Planet®️
How to Make
Straight from the can, with crusty bread or crackers
Added to pastas, along with the savory juices
Tossed into salads
Brand Information
The Patagonia Provisions Guarantee
We stand by the foods we produce.
If you aren't completely satisfied with any of our foods, we're more than happy to make it right with a refund*.
How to make a return
*Wine, cider, sake are non-refundable but we are happy to replace any damaged orders.
WARNING: California's Proposition 65