Inspired by Spanish escabeche, our Spicy Mussels burst with tangy-sweet heat. The mussels are cultivated off the coasts of Spain and Portugal, where they improve water quality, create habitat for other marine life and leave a minimal carbon footprint. Plus, they're an excellent source of vitamin B-12 and a good source of protein and iron.*
*See Nutrition + Ingredients section below for cholesterol and sodium content
4.2 oz (120g) can
Servings per can: 1
Fully cooked & shelf stable until opened
Product of Spain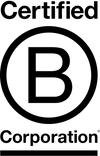 Nutrition + Ingredients
Nutrition:
Excellent source of vitamin B-12
Good source of protein
Good source of iron
640 mg of omega-3s per label serving
Ingredients:
EU organic mussels, organic mussel broth, organic apple cider vinegar, organic extra-virgin olive oil, organic red bell peppers, organic Spanish paprika, organic cayenne pepper.
Manufactured in a facility that also processes fish. May contain shell fragments.
Certifications:
Forest Stewardship Council Certified®️ MIX (box only)
Product Details + Sourcing
Sourcing:
Our mussels come from the coasts of northern Spain and southern Portugal, where they're grown on long underwater ropes.
Mussels filter the water as they feed on a floating buffet of plentiful wild microplankton, improving water quality and making them easy and ecologically efficient to raise—no extra food required.
Their clustered shells create protective habitat for multiple other marine species, boosting ocean biodiversity.
Mussels leave one of the smallest carbon footprints of any animal protein source, emitting significantly less CO2 than conventional beef production.
Learn more about our Mussels Sourcing.
Packaging:
Can is 100% aluminum, BPA-NI* and recyclable (if clean and dry)
Box is made with Forest Stewardship Council–certified paper and is recyclable
*Bisphenol-A Non-Intent: No BPAs were intentionally added to the packaging.
Certifications:
Certified B®️ Corporation
1% for the Planet®️
How to Make
Straight from the can, with crusty bread or crackers
Added to pastas (see our Spicy Mussel Pasta Salad)
Spooned over hot rice or rice noodles
Poured into a bag of potato chips (a spoon is useful here)
Brand Information
Why is an outdoor clothing company making food?
Industrial agriculture depletes soil, poisons water and threatens the outdoor places we love. Protecting the earth, and our future on it, means we have to find a better way. So we make foods that restore the planet instead of destroying it. As our founder Yvon Chouinard says, "People buy a jacket every few years, but they eat several times a day. If we're going to save our home planet, it starts with food."
The Patagonia Provisions Guarantee
We stand by the foods we produce.
If you aren't completely satisfied with any of our foods, we're more than happy to make it right with a refund*.
How to make a return
*Wine, cider, sake are non-refundable but we are happy to replace any damaged orders.
WARNING: California's Proposition 65