The New Fish: The Truth about Farmed Salmon and the Consequences We Can No Longer Ignore (by Simen Sætre and Kjetil Østli) Patagonia
Eat more fish, the doctors say. But is the salmon you are consuming really healthy?
In the early 1970s, a group of scientists researched how to make more food for the growing population of the world. They looked to the sea. They sampled genes from salmon in 41 Norwegian and Swedish rivers and designed a new salmon that was fatter and faster growing. This was considered an amazing innovation and was the beginning of a new industry: salmon farming.

The industry spread from coastal Norway to Scotland, Canada, Australia, Ireland, Chile, Iceland, the Faroe Islands, and the United States. People everywhere bought and enjoyed the abundant fish: grilled, poached, roasted, and as sushi and sashimi. They were grateful for this delicious, affordable protein. But at what cost?

We now know that there were unintended consequences. Some of these new fish escaped, competing for sustenance with other fish in the sea. The new fish spread diseases and salmon lice. Concentrated sea-pen waste billowed out into the fjords where wild salmon swam. The farmed salmon, fed with protein reaped from the ocean, drove a net reduction of ocean protein. Wild salmon stocks dwindled.

In a prizewinning five-year investigation, journalists Simen Sætre and Kjetil Østli took an in-depth look at Norway's role in the global salmon industry and, for the first time, produced a comprehensive evaluation of the detrimental effects of sea farming. The book covers the stirrings of rebellion, too. Recent victories, such as the banning of net-pen fish farms in the waters of Washington State and in southern Argentina, are an indication that we are awakening to the environmental price of engineered fish.

It is said that we will continue to make the same mistakes unless we understand them. The New Fish does much to contribute to that understanding, with a blend of nature writing from Norwegian fjords, Canada, Iceland and Chile with character-driven literary nonfiction and classic muckraking. The authors started with this question: What happens when you create a new animal and place it in the sea? This book will tell you the answer.
Paperback; 368 pages printed in full color with over 80 photos throughout; 6" X 9"
Published by Patagonia
Click here for more about the book, plus an interactive map about the environmental impact of open net pens in Norway.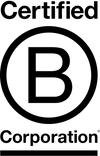 Brand Information
A Different Kind of Food Business
Everything we make is created to help solve the environmental crisis. To restore our depleted oceans and soils, we use regenerative practices that are often based on pre-industrial ways of growing and harvesting. The bonus: delicious, nutritious wild and organic foods, free from pesticides, added hormones, antibiotics and GMOs.
The Patagonia Provisions Guarantee
We stand by the foods we produce.
If you aren't completely satisfied with any of our foods, we're more than happy to make it right with a refund*.
How to make a return
*Wine, cider, sake are non-refundable but we are happy to replace any damaged orders.