Quick-Pickled Mussels with Carrots & Tarragon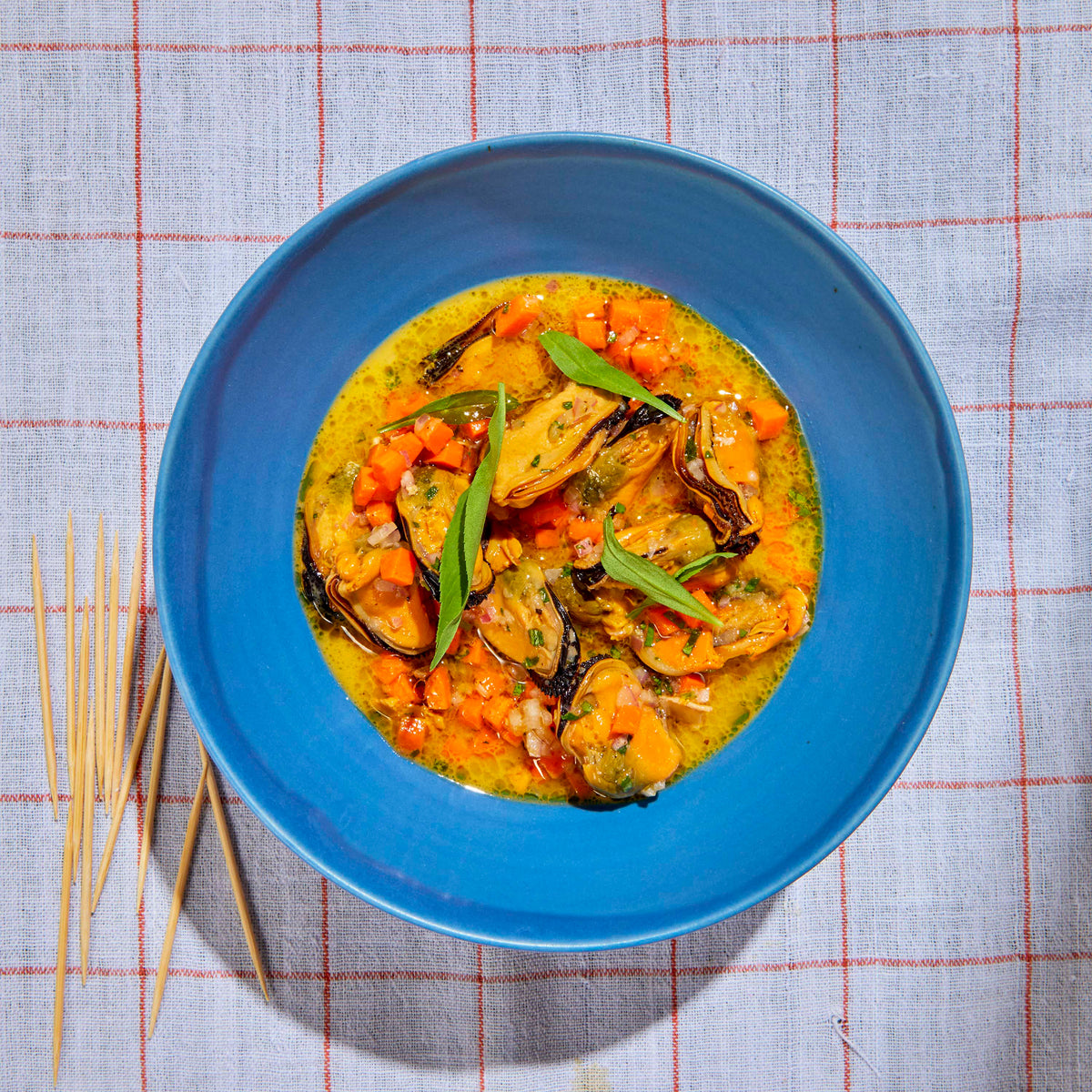 Mussels are one of the most sustainable types of seafood, and they're packed with protein, vitamin B12, and iron. Tinned mussels have still more advantages: They can transport you to a Parisian bistro with a quick pop of the lid, and they have a much more tender, less elastic texture than the freshly steamed variety. Adding some vinegar, grated garlic, and fresh herbs is a quick way to turn the contents of the can into a fancy snack, to be served alongside a shot glass full of toothpicks.
Ingredients
1 small garlic clove, grated
12 TBSP red wine vinegar
2 TBSP olive oil
1/2 TSP sugar
1/2 small shallot, minced one
4 OZ can smoked mussels in broth (such as Patagonia Provisions), undrained
2 small carrots, peeled and diced
4 sprigs fresh tarragon leaves, finely chopped, plus 5 or 6 leaves for garnish freshly
ground black pepper
Putting It All Together
In a small bowl, whisk together the garlic, vinegar, olive oil, sugar, and shallot. Add the mussels and about 1 Tbsp of the broth from the can. Add the carrots and chopped tarragon, season with black pepper, and toss gently.
Cover and marinate in the refrigerator for at least 30 minutes, or as long as 24 hours. Serve in a small glass bowl (an ice-cream bowl or cham - pagne coupe is fun for this) garnished with the tarragon leaves, with some toothpicks for spear - ing the mussels and carrots.
Reprinted from Tin to Table by Anna Hezel, with permission by Chronicle Books, 2023. Photographs © Chelsie Craig. Illustrations © Alex Citrin.