Looking for vegan gifts for Christmas, Hanukkah, Kwanzaa or a birthday? You've come to the right place. Our guide is packed with ideas for plant-based edible gifts that hit several sweet spots for vegans: Not only are these foods delicious, nutritious, and free of animal-derived ingredients, they're also grown and harvested in ways that restore the earth.
We have to start our guide with a no-brainer: a gift box of Provisions plant-based foods. Photo by Amy Kumler
Vegan Gift Boxes
Good things come in boxes, and the vegans in your life are bound to appreciate the bounty of a gift box full of responsibly sourced vegan foods.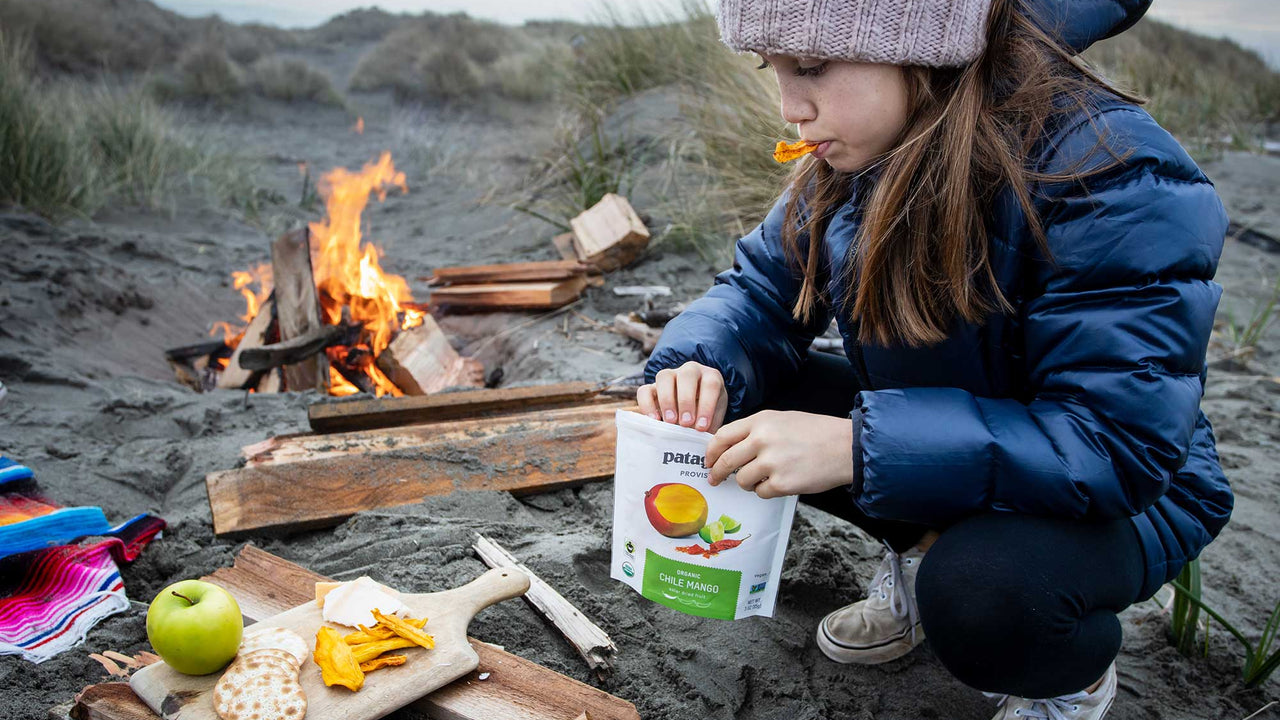 Snacking around the bonfire at Mad River Beach. Arcata, CA. Photo by Amy Kumler
Vegan Snacks
Friends don't let friends eat junk food. We have plenty of delicious plant-based snacks that are genuinely nutritious. What's more, the ingredients in our vegan snacks are raised in ways that improve soil health and help create long-term economic security for farmers.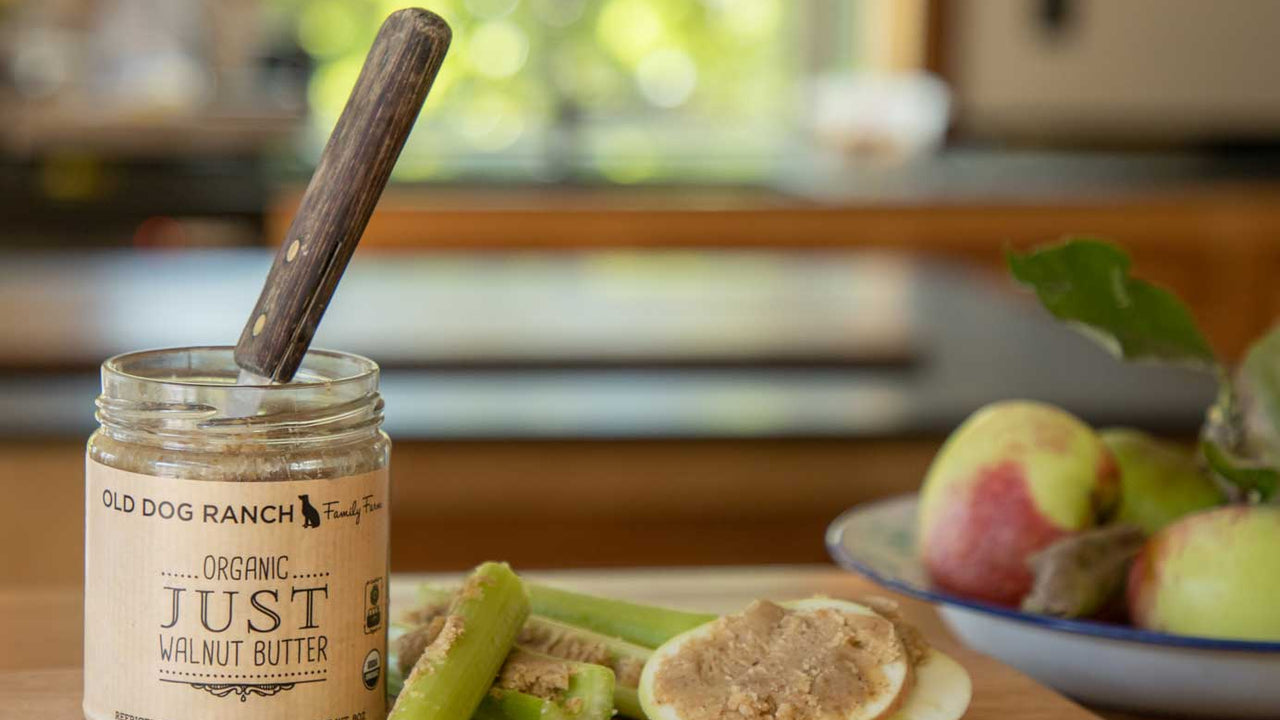 Organic Just Walnut Butter contains nothing but fresh organic Chandler walnuts, grown on a fifth-generation ranch in northern California. Photo by Amy Kumler
Nut Butters
Nut butter as a gift? You butter believe it! These nut butters are made from top-quality organic walnuts and almonds, free of GMOs and grown without synthetic fertilizers or pesticides.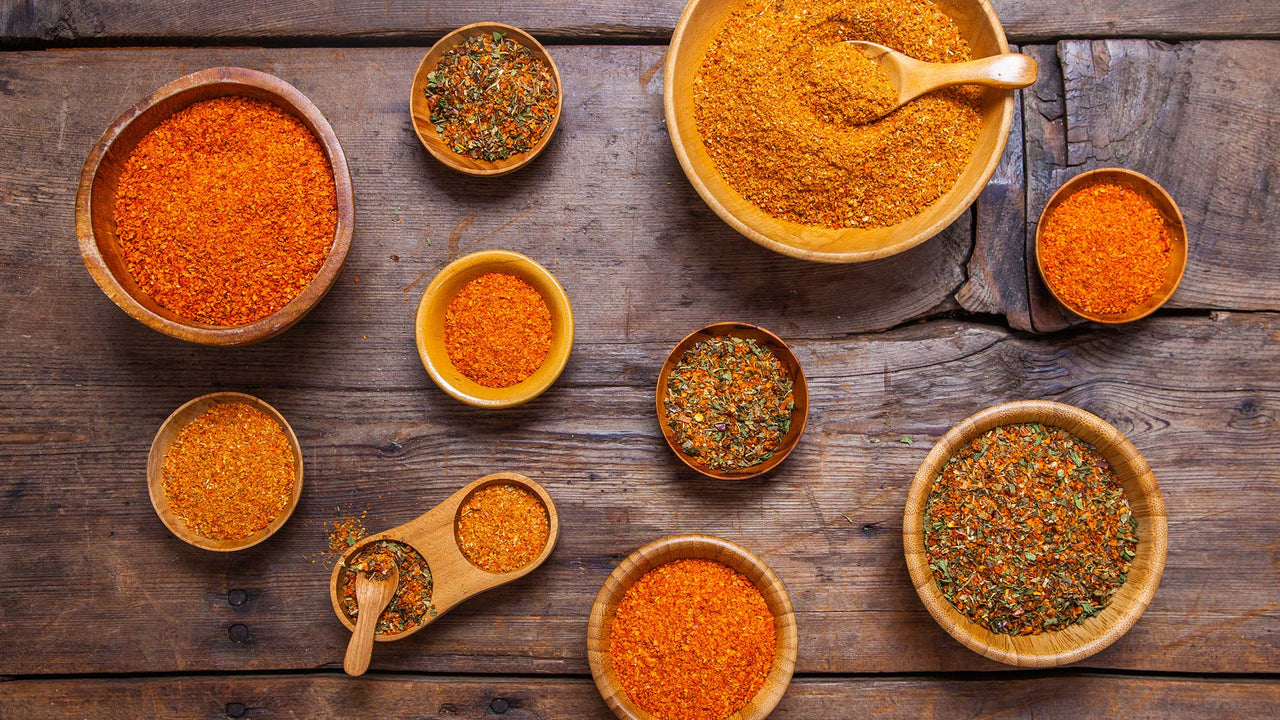 Provisions organic spices (large bowls, left to right): Aji Molido, Taco Seasoning, and Chimichurri Spice Blend. Photo by Amy Kumler
Organic Spices
They say variety is the spice of life. Well, it's also true that spice adds variety, at least when it comes to cooking and eating. Liven up your plant-based recipes with our organic vegan spice blends.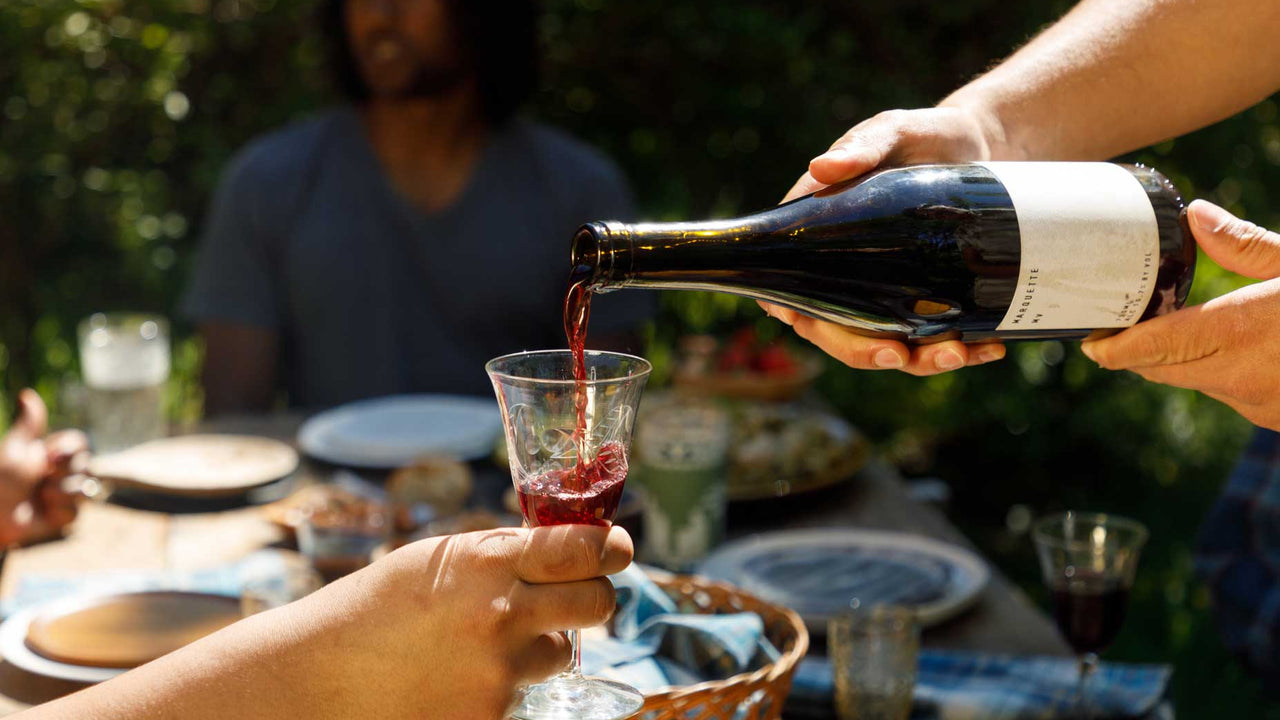 Natural wines tend to have especially lively, region-specific flavors. Photo by Amy Kumler.
Natural Wine, Cider + Sake
The world of natural wines—those made with minimal intervention in the vineyard, orchard or cellar—is often a great place to look for vegan wines. That's because natural wines are often unfined and unfiltered, so they're not made with common animal-based fining agents like casein (milk protein), egg albumen or gelatin.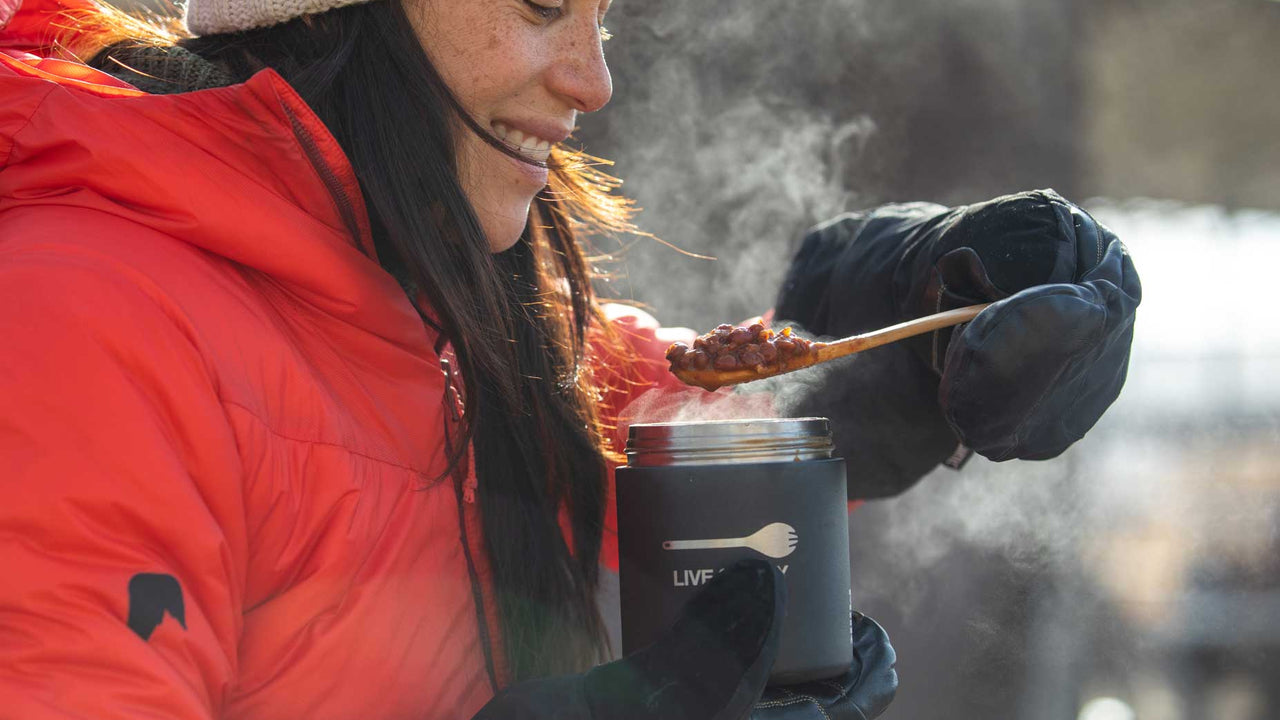 Warming up on a chilly day on the American Fork, UT, with chili—still hot thanks to a MiiR canister. Photo by Andrew Burr.
Non-Food Vegan Gifts
The next best thing to a gift you can eat is a gift you can eat with. These eco-friendly Home + Travel gifts are all made without animal products.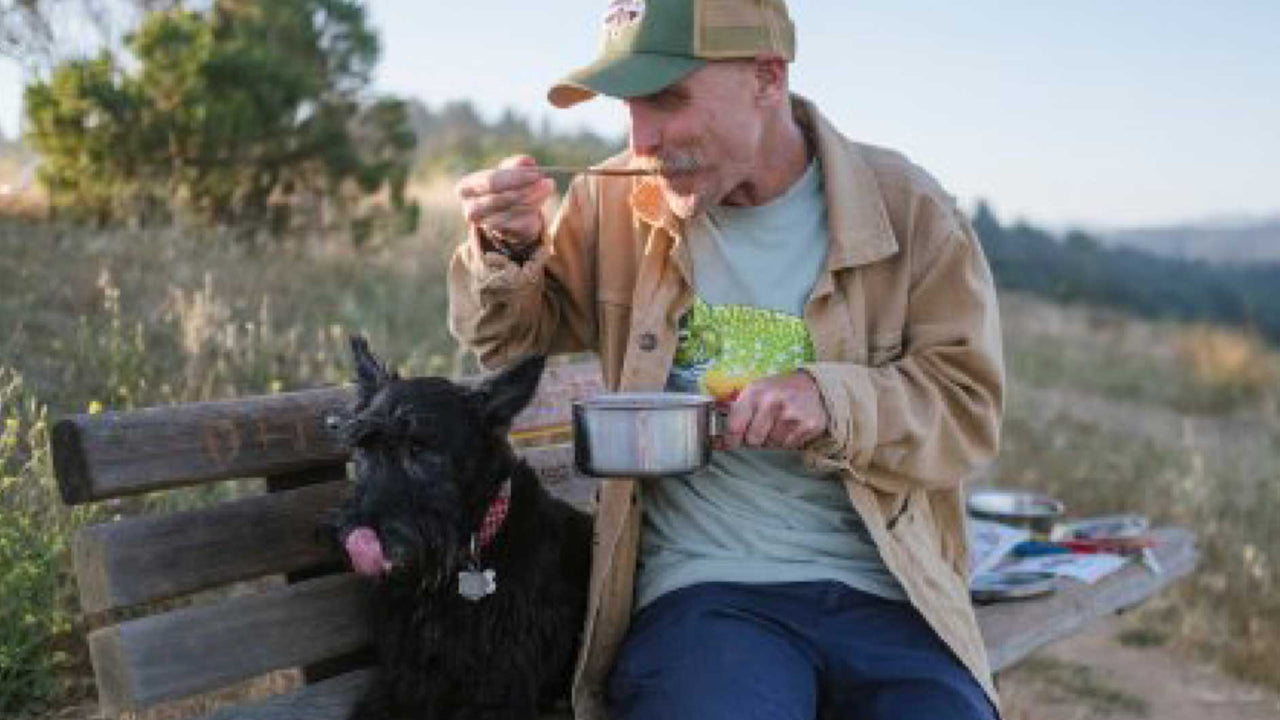 Plant-based food tastes better when shared. Santa Cruz Mountains, CA. Photo by Bernardo Salce.
Vegan Food for Everyone
You don't have to be a vegan, of course, to enjoy these vegan food gifts. Eating more plant- based, organic and regenerative foods makes sense for all of us. It's one of the easiest and most enjoyable ways we can help solve climate change and restore health to our planet.