Earth-friendly Gift Wrapping
Sustainable ways to make holiday gifts shine
Beautifully wrapped gifts—either in a pile for the family or hand-delivered to friends and loved ones—bring a bit of extra joy to the holiday season. Foil and glitter may bring the bling, but these wrapping papers and bows often end up in landfills, which is more gloom than glitter.
Earth-friendly gift wrapping can give your gifts an environmental and aesthetic upgrade. With a touch of creativity, reusable and sustainable wrapping gives your gifts a personalized, unforgettable touch.
Here are some of our favorite ideas for gift- wrapping that'll bring joy to friends and family while taking it a bit easier on our home planet.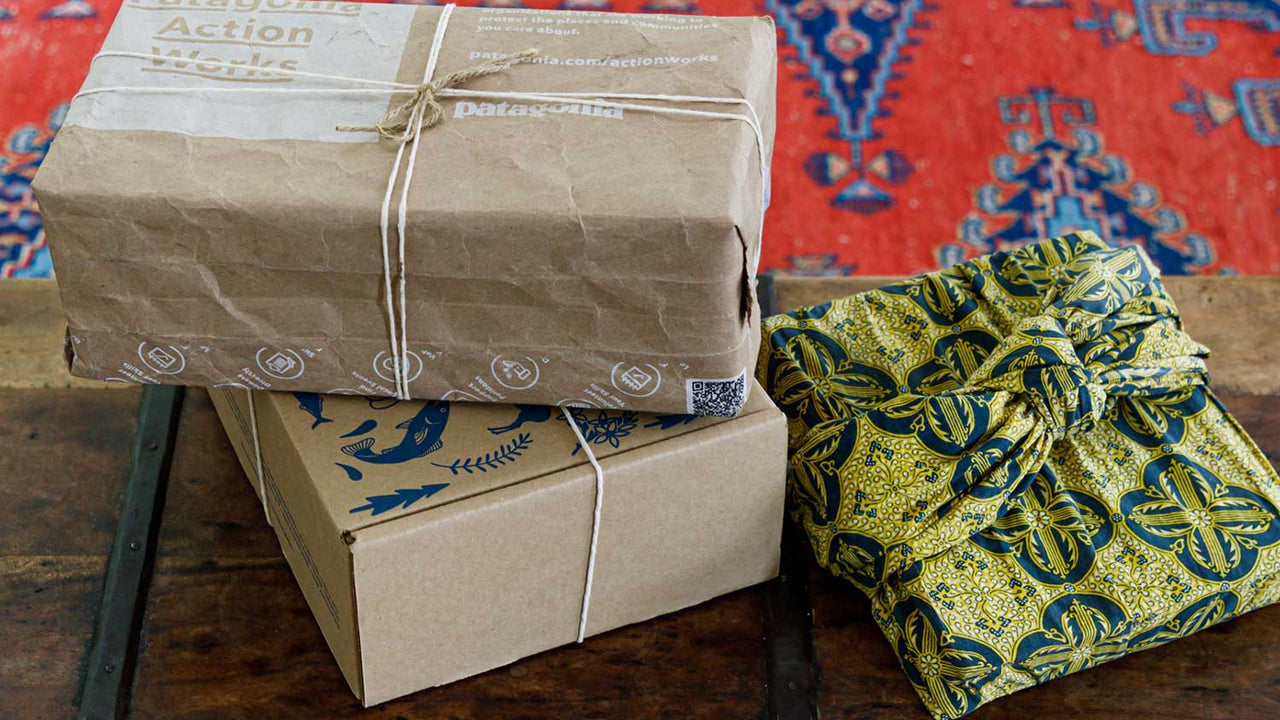 Now That's a Creative Gift Wrap
Discover Furoshiki Wrapping
Furoshiki are fabric squares used in Japan for centuries to wrap and carry anything from clothing to food. The world has adopted furoshiki as a beautiful, eco-friendly gift wrap. The easiest way to use furoshiki is to choose any fabric, like a napkin, and place the gift in the center. Join the opposing diagonal corners across the item and then do the same with the remaining two corners and tie a pretty knot. Tuck in a sprig of holly, eucalyptus or other natural feature and you have a one-of-a-kind gift, wrapped in a gift.
Repurpose Brown Grocery Bags
Grab a couple of bags from that pile in your pantry and transform them into homemade wrapping paper. Cut the bag so it lays flat with the printed side up and wrap the gift as you would using traditional paper, using paper tape to secure the ends. Then decorate the package by using stamps, painting a stencil or creating your own design. Tie the gift up with natural kitchen twine and some seasonal flowers or greenery for a nod to the season.
Sustainable and Reusable Wrapping? Totes!
A canvas bag makes the ultimate gift wrap. Not only does it hold the gift securely, it also works as another bonus gift itself. After doing its job as a creative gift wrap, a canvas bag will keep on giving as it travels to the grocery store, the beach, on road trips and the gym.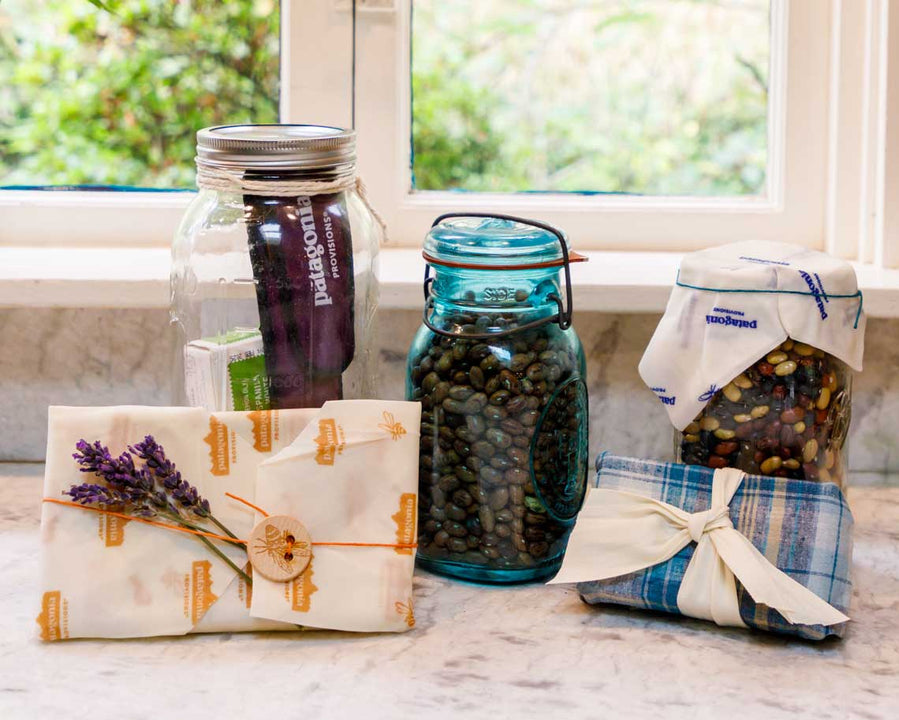 Reusable Gift Wrap From the Kitchen
Use Beeswax Paper
Home-cooked gifts come from the heart, and wrapping them in reusable wrap adds another layer of thoughtfulness. This creative giftwrap is washable, reusable, biodegradeable and 100% compostable.
Fill Some Glass Jars
Reach into your cabinet for clean canning-jars (or start collecting them now) for a more responsible gift wrap. Jars can hold a variety of smaller items, and are perfect for homemade treats like spiced nuts or candies. Make it festive by tying a ribbon or piece of fabric around the lip of the jar and add a cinnamon stick, fir sprig or other item from nature.
Keep It Digital
The most sustainable gift wrap is no gift wrap at all. Digital gift cards like our E-Gift Card are delivered via email, so there's nothing to wrap it up with, other than warm feelings (which are 100% eco-friendly, too!)