Our Organic Moloka'i Honey comes from a remote, pristine Biodynamic® ranch on the Hawaiian island of Moloka'i, where bees are protected from toxins and pests linked to pollinator declines around the world. This honey is exceptionally pure, with hints of toasted brown sugar and caramel.
8.8 oz (249g) jar
Servings per jar: 12
Shelf stable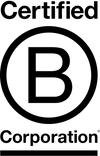 Nutrition + Ingredients
Serving Size
1 Tbsp (21 g)
Servings Per Container
12
Calories
60 (Calories from Fat 0)
Total Fat
0g (0% Daily Value)
Saturated Fat
0g (0%)
Trans Fat
0g
Cholesterol
0mg (0%)
Sodium
0mg (0%)
Total Carbohydrate
17g (6%)
Dietary Fiber
0g (0%)
Sugars
17g
Protein
0g
Vitamin D
(0%)
Calcium
(0%)
Iron
(0%)
Potassium
(0%)
Nutrition:
Fat free
Gluten free
Organic & biodynamic
Ingredients:
biodynamic organic honey
Manufactured in a facility that also processes soy, wheat, milk, fish, tree nuts, eggs, peanuts, and crustacean shellfish. Warning: Do not feed honey to infants under 1 year of age.
Certifications:
USDA Organic
Demeter Certified Biodynamic®️
Product Details + Sourcing
Sourcing:
Our Organic Moloka'i Honey comes from Pu'u O Hoku Ranch on the island of Moloka'i, in Hawai'i, where bees forage on thousands of acres of certified Biodynamic® farmland and conservation land.
A third of our food supply depends on pollinators, including bees. Pu'u O Hoku is a true bee sanctuary, a model for supporting pollinators.
The bees also pollinate Pu'u O Hoku's crops, which yield bountiful harvests.
In most of the U.S., honey can't be certified organic, due to the likelihood of bees foraging non-organic crops. Because Moloka'i is buffered by pristine land and ocean, this honey is exceptionally pure. It's not only USDA organic, but the first certified Biodynamic® honey in the U.S.
Biodynamic systems are managed as self-contained, living organisms that don't depend on synthetic fertilizers for healthy soil or chemicals to fight weeds and pests. Instead, they generate their own fertility and vigor through composting, cover cropping and plant diversity.
Learn More about our Honey Sourcing.
Packaging:
Glass honey jar is recyclable (if clean and dry)
Certifications:
Certified B®️ Corporation
1% for the Planet®️
Brand Information
The Patagonia Provisions Guarantee
We stand by the foods we produce.
If you aren't completely satisfied with any of our foods, we're more than happy to make it right with a refund*.
How to make a return
*Wine, cider, sake are non-refundable but we are happy to replace any damaged orders.