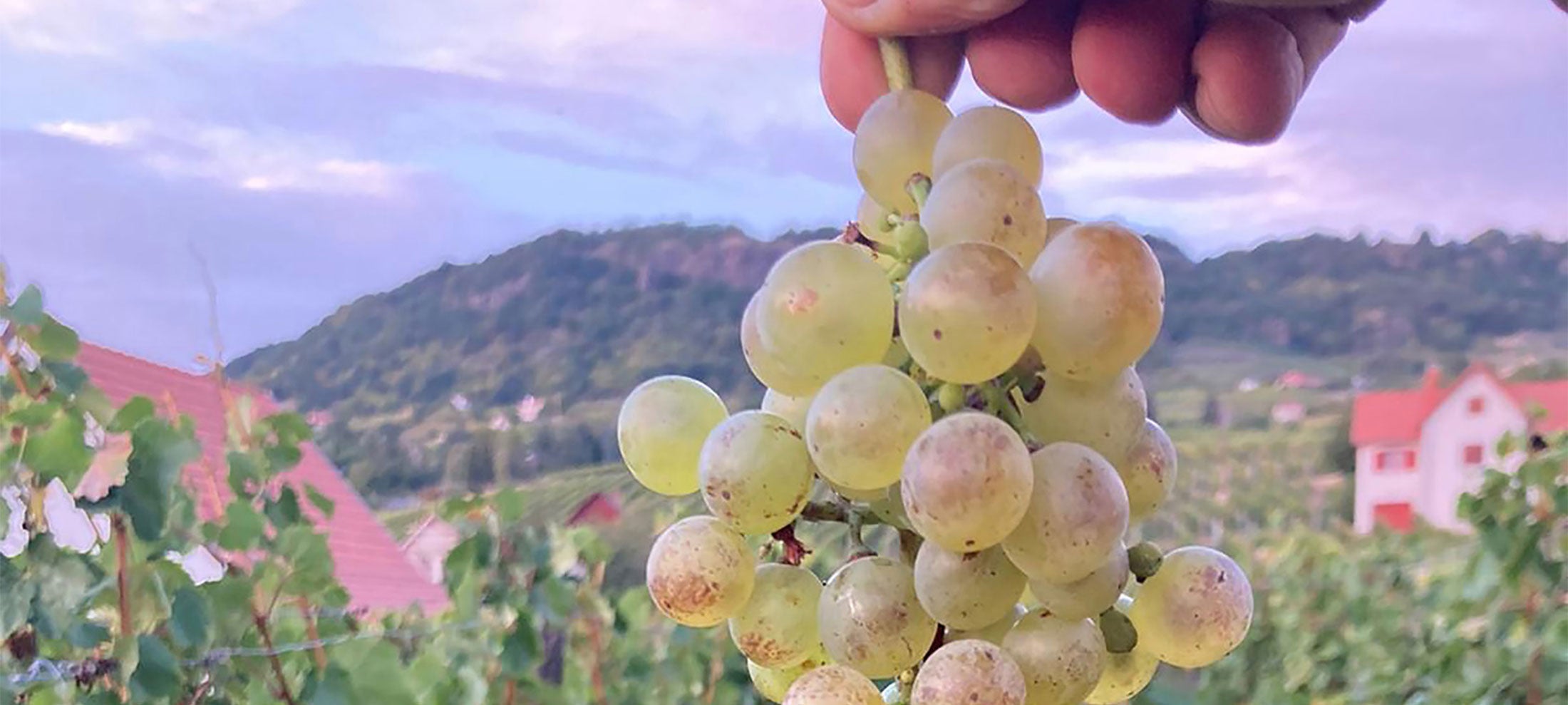 Biodynamic perfection: a cluster of ripe Hárslevelü grapes, still wearing their native yeasts. Somló Hill, Hungary. Photo by Niklas Peltzer
We are excited to introduce our new collection of fermented beverages—natural wines, ciders and sake—made in collaboration with some of our favorite growers and artisans. Of course, just as people wondered why an outdoor clothing company was getting into the food business, we anticipate some of the same questions about wine. Let us explain.
It starts with the idea of connection to place. Nothing captures the natural setting of a given location—the soil, weather, flora and fauna—like hand-crafted, thoughtfully produced wine, cider and sake. The French call it terroir, but we just think of it as the taste, aroma, and beyond that, the spirit of some of the best places on earth.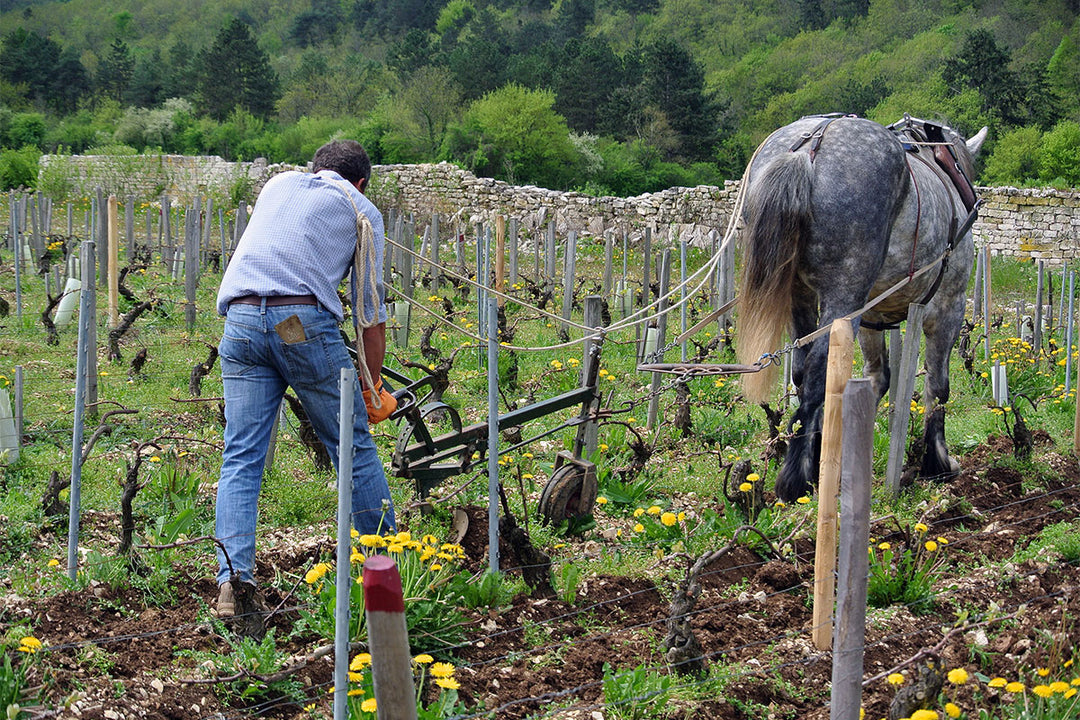 Turning the soil the old-fashioned wayat Château de Béru,in the Chablis Grand Cru foothills, France.Photo by Sebastien Burel/Fermynt Solutions
Fermentation, aging and bottling are all done with minimal intervention to keep and enhance these natural flavors. That means no filtration and only the slightest amounts, if any, of added sulfites. Wild, indigenous yeasts come into play. Weather and seasons make an impact. Time changes and intensifies flavors. When you pull a cork or crack open a can from our collection, we believe it allows you to travel to the authentic, natural source of the liquid inside.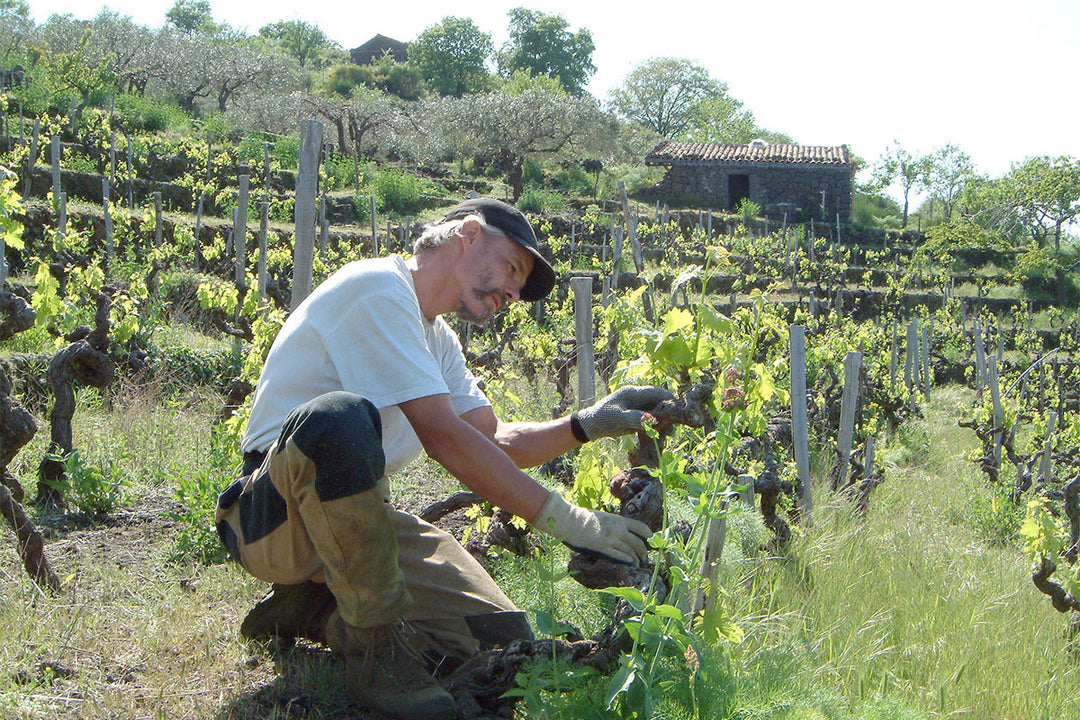 Who needs harsh chemical treatments? On the slope of Mount Etna, Sicily, Frank Cornelissen protects his vines the natural way—by removing old bark, a habitat for insect pests. Photo by Giuseppe Zingali
Beyond our own interests, we also wanted to showcase the incredible talents and commitment of a select and diverse group of artisans. From a 24th-generation sake brewer in Japan using local rice grown without pesticides and spring water that rises up from beneath a centuries-old shrine to a "piquette" wine that draws its refreshing, bubbly nature and low alcohol content from fermenting the remains of grapes crushed for other wines. There are wines grown on the flanks of a Sicilian volcano, in the granite soils of an abandoned Catskills dairy farm, and ciders from the foothills of the Andes and the rolling hills of New Zealand's South Island. There's also an Austrian herb-infused white from one of the largest biodynamic farms on earth, and a classic Chablis from a historic vineyard that's been in the winemaker's family for more than 400 years. With each, there is delicious, unexpected flavor and a tangible connection to the place and person who made it.
When we talk about the flavor of place, these are the kind of places and flavors we mean. Wild, intense places that produce wild, intense wines, sakes and ciders. The kind of fermented beverages we love to drink and share, and perhaps more importantly, that we hope can inspire greater emphasis on responsible growing and natural fermentation across the wine industry.
Why are we offering wine? And why these wines in particular? Raise a glass and we think you'll know. Cheers!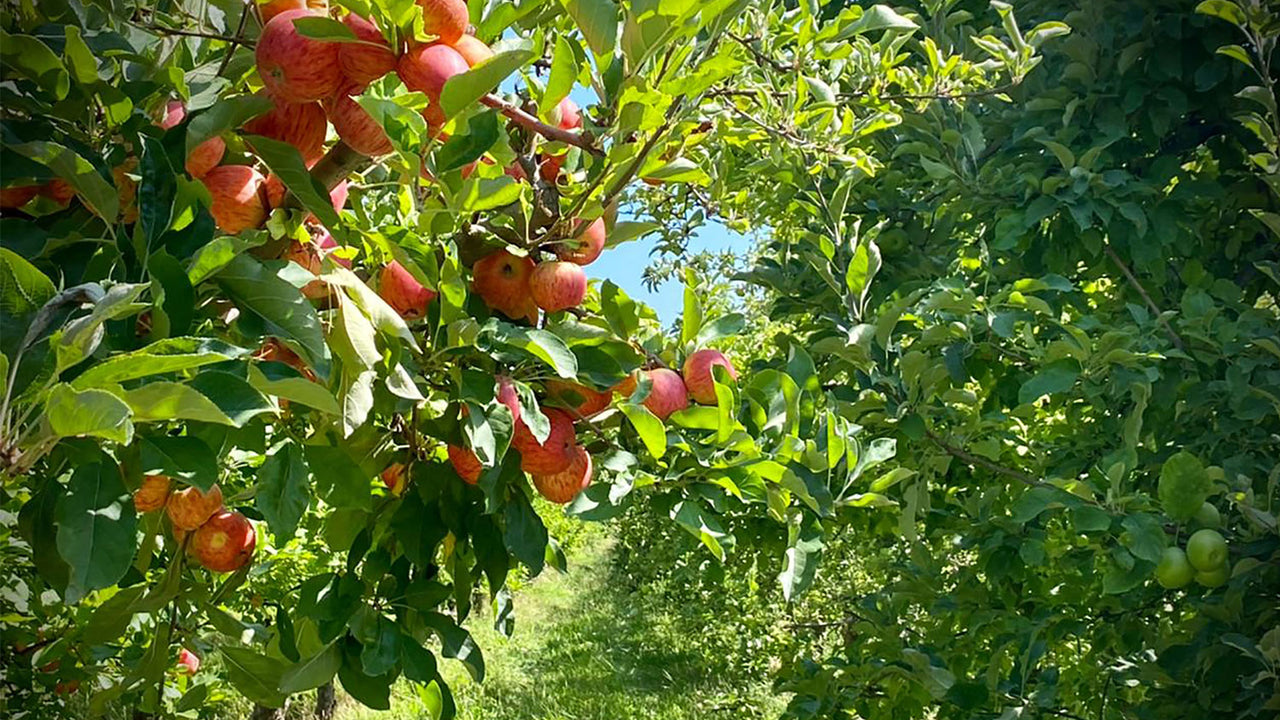 The fruit of restorative labors: Royal Galas as crisp as the mountain air. Machalí, Chile. Photo by Pablo Bastias